Welcome to the Australia Japan Society – ACT Inc
50th Anniversary – 1972-2022



IJSP (Ishikawa Japanese Studies Program)
14th Apr – 26th Apr 2024

The Ishikawa Foundation for International Exchange (IFIE), in association with the Australia-Japan Society (ACT), has resumed the two-week residential courses in Japanese language/culture in Kanazawa. The 2024 April course will be the 41st course that has been run under this program.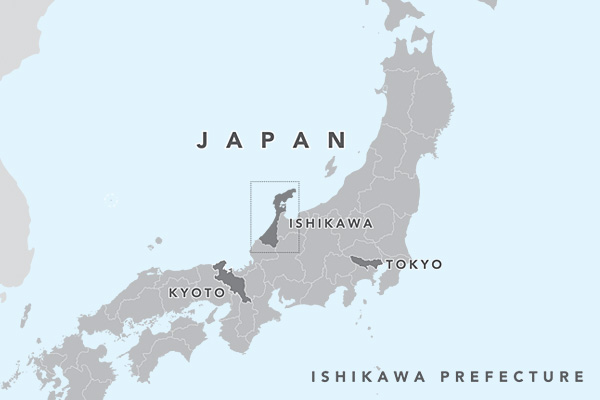 Membership of the AJS is open to all persons and organisations who have a genuine interest in Australia-Japan relationships. Members are invited to renew membership from 1 July each year. There are Individual, Family; Youth/Student; Educational Institution and Corporate membership categories.
Why not join the AJS (ACT), participate in the many events and active community of people interested in Japan and things Japanese?
Become a member of the AJS (ACT) and you will be automatically be signed up for our quarterly newsletter, Kakehashi, which contains articles of general interest regarding Japan-related events and exhibitions in Canberra, as well as film reviews and links to information and resources about the Japanese language and culture. As an AJS member, you will also receive discounts to Japan-related events around Canberra.
The Australia – Japan Society (ACT) Inc. (AJS) is a non-profit community organisation, formed in 1972 to facilitate contact and understanding between Australians and Japanese and to promote informed interest in Japan, Japanese culture and Japanese people.
The Society enthusiastically cooperates with other organisations interested in promoting the Australia – Japan relationship, including universities, schools and the Federal and ACT governments, and works closely with the Embassy of Japan.
Contact the AJS ACT
Postal Address:
GPO Box 1066
Canberra ACT 2601
Affilliations
The AJS (ACT) has affiliations with many other organisations and groups that share our key goals.
The AJS (ACT) has a longstanding 'sister' relationship with the Japan-Australia Society in Nara and is represented on the Canberra Nara Sister City Committee established to provide assistance and advice to the ACT Government on the implementation of the agreement between the ACT Government and the municipality of Nara.
The AJS (ACT) has close working relationships with the Embassy of Japan and with a number of Japan-Australia Society, including in Kobe and Kumamoto.
AJS (ACT) is affiliated with the Japanese Language Teachers Association (ACT), the Australia-Japan Foundation and has connections with the Canberra JET Alumni Association
AJS (ACT) is a member of the National Federation of Australia-Japan Societies.
Advice and Assistance
AJS (ACT) receives a variety of requests from companies, organisations and individuals seeking information and assistance on Japanese contacts and communication. We assist where we can, including by providing referrals for interpreting and translation services
Exchanges
AJS (ACT) conducts an annual student exchange between secondary schools in Canberra and in Japan in collaboration with the Japan-Australia Society, Kobe.
Arranging host accommodation and short term billets for visitors from Japan is an integral part of the Society's activities. Each year Society members host a large number of students and visiting cultural groups from Japan.
Newsletter
The Society's quarterly newsletter, "Kakehashi", includes articles of general interest on Japan contributed by members. There are regular items on AJS news, social events, exhibitions, television and film reviews and links to on-line information on Japan.
The Society manages, coordinates and supports a number of Program each year.
Please click on the Tabs below to view relevant details:
Student Exchange Scholarships
IFIE Japanese Language and Culture Course
Tohoku Tsunami Youth Victims Program
Student Exchange Scholarships
Student Exchange Scholarships
A student exchange is conducted each year in cooperation with the Kobe Japan-Australia Society.  Secondary students from Canberra and from Kobe have an opportunity to study and live with a family.   The 6-10 weeks exchange provides a unique cultural experience, immersion in the local language and can lead to lasting friendships.  The AJS (ACT) provides the selected Canberra secondary students with the full cost of return travel.
Contact:
AJS (ACT) Student Exchange Program Coordinator,
GPO Box 1066,
Canberra ACT 2601
IFIE Japanese Language and Culture Course
Tohoku Tsunami Youth Victims Program