For those of you who have visiting our website, first of all, thank you. Also, you may have noticed though that we have gotten a new look! Our old website was freshned up around two weeks ago and is now newer, cleaner, and hopefully easier for everyone to use.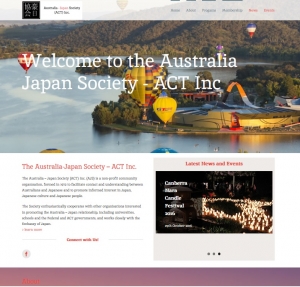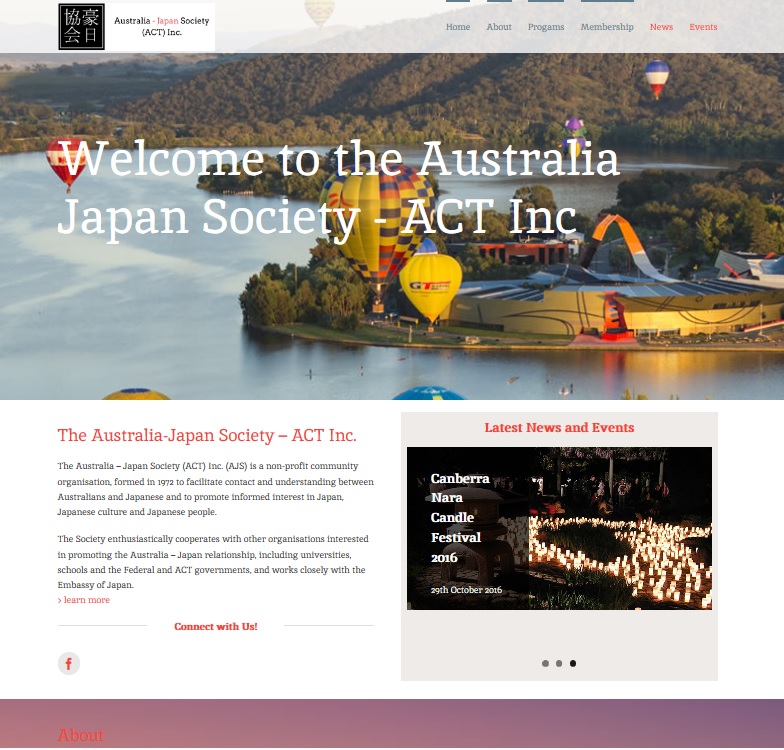 What's New?
Some of the new features include an events calendar. This calendar showcases the Japan-related events happening around Canberra organised both by the AJS and other organisations as well.
You'll also notice the sleek new design, complete with a brand new logo.
Coming Up
We're also working on a couple of projects and new pages to be released at a later date. Here are some of the features you can look forward to.
Canberra Japan Database – we're putting together a list of all the Japanese restaurants, organisations and educational facilities in Canberra. If you cook Japanese food or teach Japanese and would like to be included on the list, please email our web director.
Contact Form – so you can get in contact with us and send us details for membership with more ease.
In the meantime, if have any problems or opinions about the new website, we'd love to hear from you at racheal.andrew@gmail.com.