Membership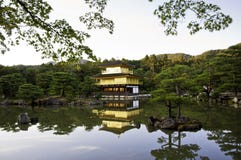 Membership of the AJS is open to all persons and organisations who have a genuine interest in Australia-Japan relationships. Members are invited to renew membership from 1 July each year.
Learn More

»
Japanese Language and Culture Course 2016
April 2016 | Kanazawa

The Australia-Japan Society of the ACT (AJS ACT), in conjunction with the Ishikawa Foundation for International Exchange (IFIE), is again calling for applications for the two-week in-country course in Japanese language/culture in Kanazawa. This will be the 24nd course that has been run under this program.
Learn More

»
Silent Pearls - Book Launch
Wednesday 24th February 2016
The Australia-Japan Society of the A.C.T. invites you to a charity fund-raising presentation and Canberra launch of 'SILENT PEARLS' by John Lamb
Learn More

»
Copyright © Dandelion by Pexeto