Membership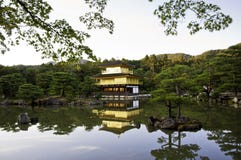 Membership of the AJS is open to all persons and organisations who have a genuine interest in Australia-Japan relationships. Members are invited to renew membership from 1 July each year.
Learn More

»
IFIE Program
Kanazawa, JAPAN | 27 September- 9 October 2015
Twice each year the Australia – Japan Society (ACT) arranges participants for the two-week in-country course in Japanese language/culture in Kanazawa.
Learn More

»
News
Canberra Nara Candle Festival
Canberra Nara Peace Park & Lennox Gardens Enjoy the spectacular visual of 2,000 shimmering candles at the 12th annual Canberra Nara Candle Festival on Saturday 25 October, as we celebrate the 21st year of the Sister City relationship shared between Canberra and Nara, Japan.
Learn More

»
© Copyright Australia Japan Society – ACT Inc - Designed by AsiaWeb